---
---
Handlery Hotel
950 Hotel Circle North, San Diego, CA 92108
For reservations:
Or, call 619-298-0511 and ask for the San Diego Who Con rate
The San Diego Who Con group rate is just $139 per night (plus tax and fees). Overnight parking is $8 per night. Your choice of King or 2 Full beds. All accommodations include complimentary Wi-Fi, flat-screen televisions, pillow top bedding, mini refrigerators, and well-thought-out workspaces with ergonomic chairs. ADA accessible rooms and amenities are available upon request. Dog-friendly accommodations and amenities are also available.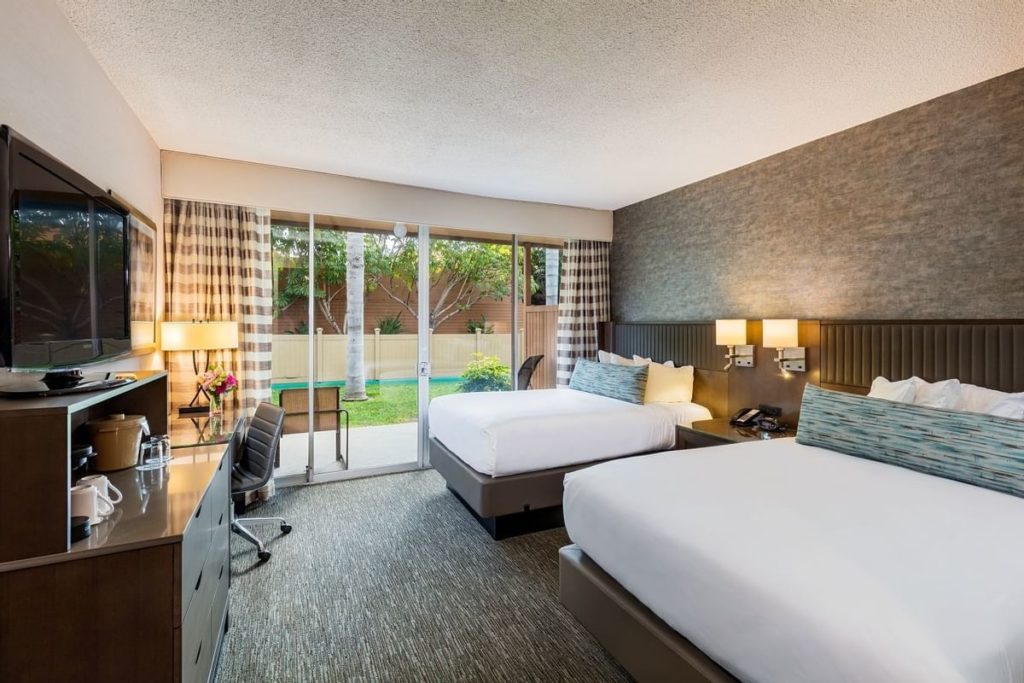 Why stay at the hotel?
Convenience, comfort, and fun! When you stay at the hotel, you'll be able to enjoy each and every moment of the convention! Whether you are coming from out of town, or you're a local, there are lots of reasons to stay at our hotel:
•Planning some costume changes? You have your own changing room!
•Found a treasure in the Vendor Room and you don't want to lug it around all day? Drop it off in your hotel room!
•Need a nap in the middle of the day? A dip in the pool? A soak in the hot tub? It's all right there for your comfort and convenience!
•Enjoy all the evening events without the worry of the drive home. You can relax and enjoy yourself knowing your restful room is only steps away!