Four Points by Sheraton San Diego
8110 Aero Dr, San Diego, CA 92123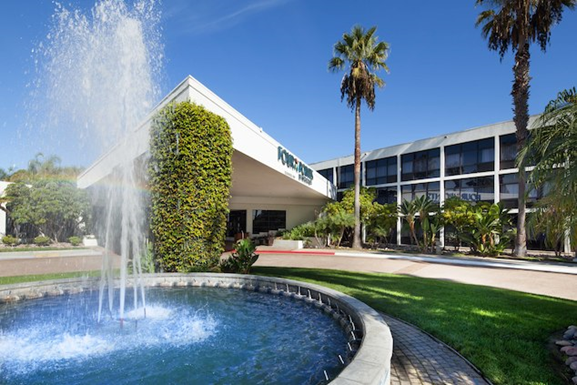 For reservations
Why stay at the hotel?
Convenience, comfort, and fun! When you stay at the hotel, you'll be able to enjoy each and every moment of the convention! And with a group rate of just $130 per night it's very affordable (includes free parking with in/out privileges). Whether you are coming from out of town. or you're a local, there are lots of reasons to stay at our hotel:
•Planning some costume changes? You have your own changing room!
•Found a treasure in the Dealer's Room and you don't want to lug it around all day? Drop it off in your hotel room!
•You won't miss those early panels because you're stuck in traffic
•Need a nap in the middle of the day? A dip in the pool? A soak in the hot tub? It's all right there for your comfort and convenience!
•Enjoy all the evening events, room parties, and late-night programming without the worry of the drive home. You can relax and enjoy yourself knowing your restful room is only steps away!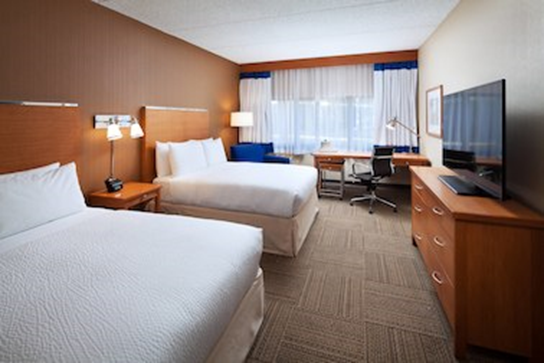 Your choice of King or 2 Full beds. Overnight parking included. (One car per room. $12 per day for additional cars.) ADA rooms available upon request • All rooms feature a coffee and tea maker, refrigerator, and microwave • Spacious rooms designed with an ergonomic work space and plenty of room to relax • Complimentary bottled water • New 50" flat screen televisions • Complimentary WiFi • Smoke-free rooms