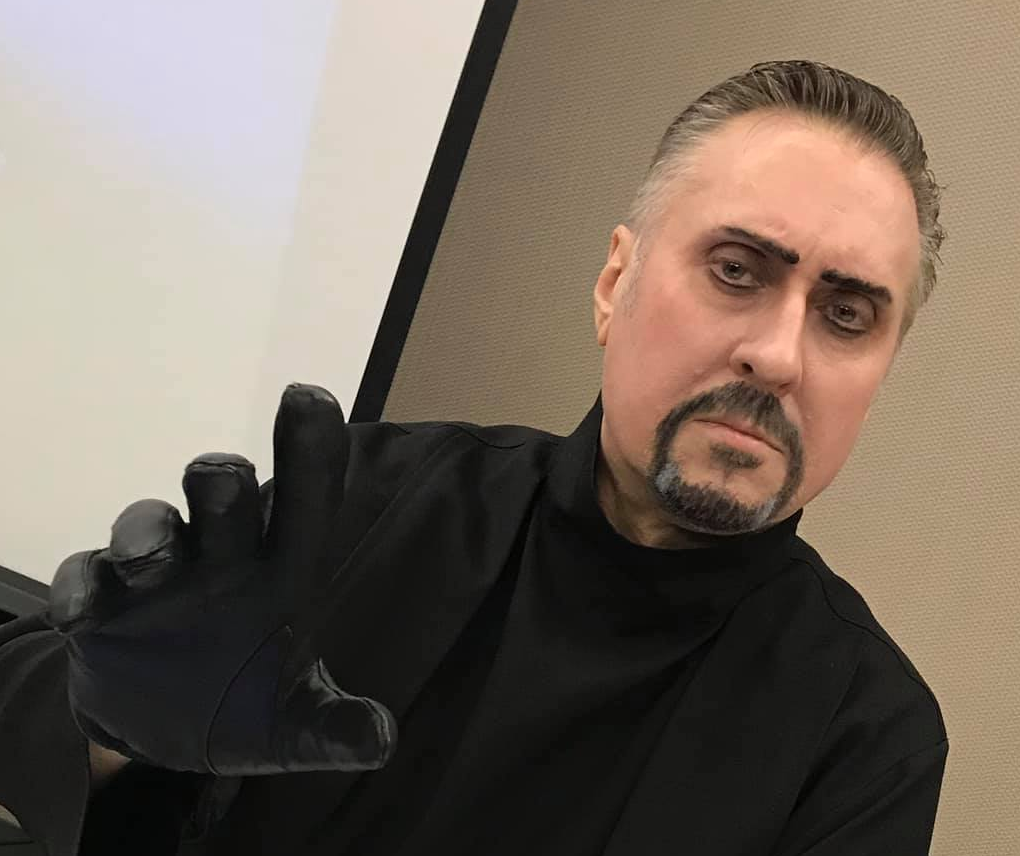 MARC BIAGI
Marc Biagi returns as our "Master" of Ceremonies! Marc is a character and voice actor, well known for numerous video games and animated projects including Vector the Crocodile and Professor Gerald Robotnik in Sonic, Brian in Runaway, and Strider Hiryu in Capcom's Strider. In addition to his MC duties, Marc also be presenting voice acting workshops!
Sandro Monetti
Ultimate Hollywood insider Sandro Monetti is the man the stars talk to, as host of spectacular celebrity interview events on stages around the world with Hollywood greats like Sylvester Stallone, Al Pacino and George Clooney. An award-winning British journalist based in Los Angeles, he is a regular CNN contributor, co-hosts BBC Radio's Oscar coverage each year, and the most nominated reporter at the recent national arts and entertainment journalism awards. An entertainer as well as an entrepreneur, Sandro has written, produced and directed three different stage plays which have been hits around the world including Off Broadway in New York and in London's West End. He is also an advocate for the United Nations and serves on the board of the United Nations Association in Beverly Hills. He is currently working on a musical production of "Die Hard" for the stage.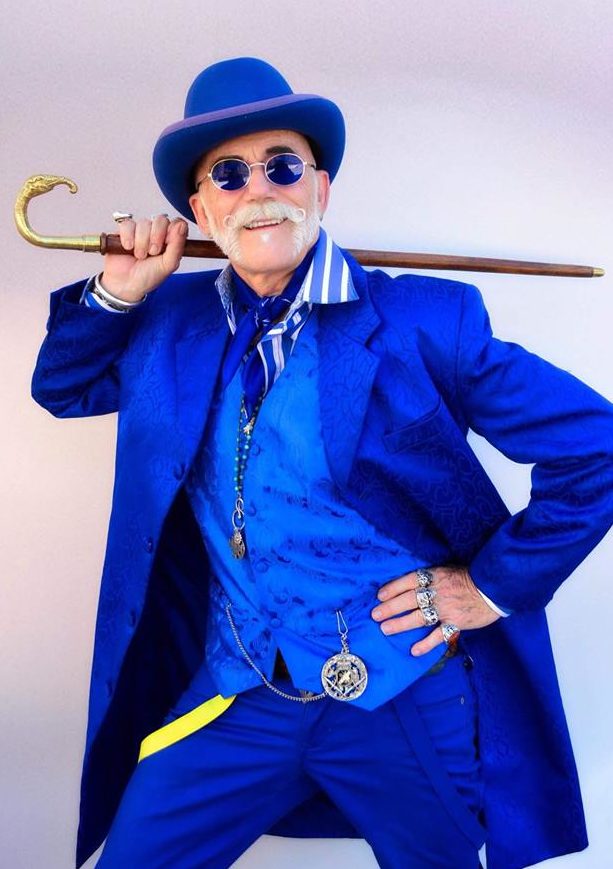 Doc Phineas
The incomparable Doc Phineas returns to Who Con! Doc is a veteran of stage, TV and Film as well as a dancer, singer, model and author. He received his Ph.D. In Archaeology from Shefferton University in England and has taught Archaeology at UNLV. Doc is a leading authority on antiquities and has been featured on Pawn Stars, Treasure Quest, and Antiques Roadshow. He has several new TV shows in the works. Doc Phineas is also a serious Doctor Who fan and trivia master. We are excited that Doc will be bringing his energy and special brand of flair to Who Con once again!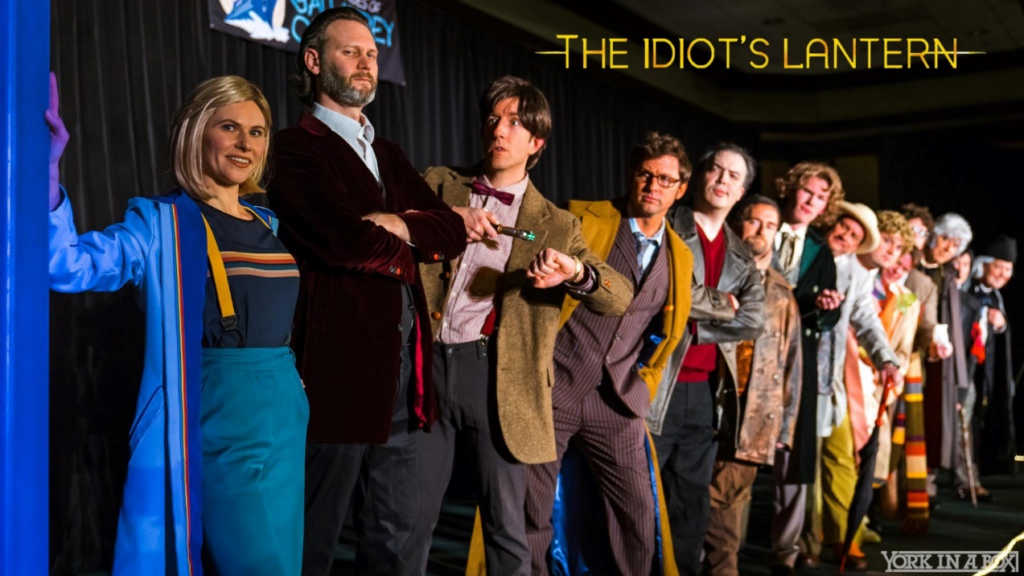 The Idiot's Lantern
The Idiot's Lantern is a sketch comedy troupe that explores the comical side of all forms of geekdom. Formed in 2009, they have performed regularly at Gallifrey One, at San Jose's Big Wow ComicFest, Stan Lee's Los Angeles Comic Con, and at Silicon Valley Comic Con. Members include Bob Mitsch, Travis Richey, Josh Poole, Chad Lee Evett, Jordan Munn, Adam Ferry, Veronica Swarens, and Andrew Elkins.
Time Travellers (Un)ltd.
Time Travellers (Un)ltd. are a group of cosplayers and friends who want to do more than just show up at an event and have their pictures taken.  They want to promote the things they love, and share that love with others. Some TTU members are entrepreneurs working to expand what they do. Some are actors and writers who want to share what they perform and create. All of them live for making people laugh and cry and smile.
Geek Regeneration (Andrew Elkins)
Andrew is a long-time Doctor Who and Science-Fiction Fan who has become very well known for his 4th Doctor cosplay through Geek ReGeneration. Other cosplays include the Brigadier, the 3rd Doctor, The Master, Doctor Who/Disney mashup up – Mad4Hatter, Tony Stark, Doctor Strange and Albus Dumbledore. Over the past decade, he has produced or consulted on several large events including the Renaissance Pleasure Faire, Northern California Renaissance Faire, Nottingham Festival, Tumbleweed Township and more. In addition, he has spent over 25 years in the TV/Film industry doing development work. Currently he operates a management company for costumed performers and runs scavenger hunts at Disneyland and Universal Studios Hollywood. For the past few years, Andrew has performed in the Idiot's Lantern sketch comedy show at Gallifrey One.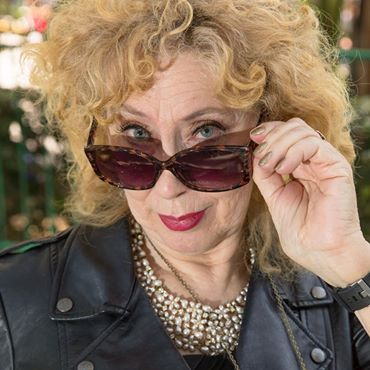 River Alexandra Song
River Alexandra Song, cosplayer extraordinaire, came to life in the far reaches of the galaxy. She's had many lives and many names, but use any but River and you may find you are missing internal organs (in alphabetical order…) River has a degree in theatre from Northern Michigan University, she's sung opera, established a dinner theatre company, was one of the founders of EZTV, worked with the LA Free Shakespeare Festival and produced a horror film. As luck would have it The Doctor and Captain Jack saved her sanity when she needed it most and she never looked back.