Our Master of Ceremonies – Marc Biagi
Marc Biagi is a character and voice actor, well known for numerous video games and animated projects including Vector the Crocodile and Professor Gerald Robotnik in Sonic, Brian in Runaway, and Strider Hiryu in Capcom's Strider. Marc is currently working on the science fiction drama feature film, Origin: Beyond the Impact. He's been a Doctor Who fan since the old days and has been heavily involved in local and regional fandom as a panelist, entertainer, and cosplayer. In addition to his MC duties, Marc will be teaching voice acting workshops at Who Con!

Sandro Monetti
Ultimate Hollywood insider Sandro Monetti is the man the stars talk to, as host of spectacular celebrity interview events on stages around the world with Hollywood greats like Sylvester Stallone, Al Pacino and George Clooney.
An award-winning British journalist based in Los Angeles, he is a regular CNN contributor, co-hosts BBC Radio's Oscar coverage each year, was managing editor of the LA Business Journal and Entity magazine and the most nominated reporter at the recent national arts and entertainment journalism awards. Sandro is also an expert on classic Hollywood as can be seen in his acclaimed screenplays and scripts, such as his smash hit play 'Marilyn and Sinatra.' He also wrote the bestselling books Colin Firth: The Man Who Would Be King and Mickey Rourke: Wrestling with Demons.
Sandro also works as a media consultant, as a showbiz expert for TV & radio shows and host of awards shows and conferences. Sandro teaches interview technique and created the world's first Bachelor of Arts university degree course in Celebrity Journalism. He also created the number one rated Hollywood tour on Trip Advisor, the Celebrity Insider Movie Locations Tour of LA, with Tourific Escapes:www.tourificescapes.com
An entertainer as well as an entrepreneur, Sandro has written, produced and directed three different stage plays which have been hits around the world including Off Broadway in New York and in London's West End. He now has film and TV projects in development.
He is also an advocate for the United Nations and serves on the board of the United Nations Association in Beverly Hills.

Doc Phineas
The incomparable Doc Phineas returns to Who Con! Doc is a veteran of stage, TV and Film as well as a dancer, singer, model and author. He received his Ph.D. In Archaeology from Shefferton University in England and has taught Archaeology at UNLV. Doc is a leading authority on antiquities and has been featured on Pawn Stars, Treasure Quest, and Antiques Roadshow. He has several new TV shows in the works. Doc Phineas is also a serious Doctor Who fan and trivia master. We are excited that Doc will be bringing his energy and special brand of flair to Who Con once again!
Richard Lederer
Richard Lederer is the author of more than 40 books about language, history, and humor, including his best-selling Anguished English series and his current books, The Gift of Age, A Tribute to Teachers, American Trivia, and Amazing Words. He has been profiled in magazines as diverse as The New Yorker, People, and the National Inquirer and was founding co-host of "A Way With Words" on Public Radio. His observations on language appear in magazines throughout the United States, and "Lederer on Language" appears each Saturday in the San Diego Union-Tribune. Richard has been elected International Punster of the Year and Toastmasters International's Golden Gavel winner. He makes about a hundred appearances a year and, as a speaker, is at home in almost any venue. For more information visit: https://www.verbivore.com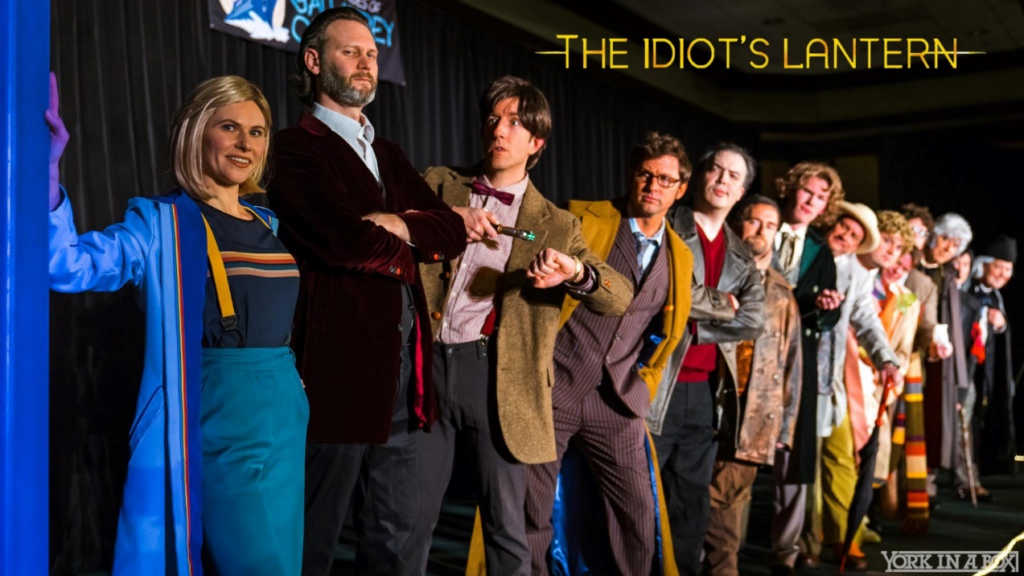 The Idiot's Lantern
The Idiot's Lantern is a sketch comedy troupe that explores the comical side of all forms of geekdom. Formed in 2009, they have performed regularly at Gallifrey One, at San Jose's Big Wow ComicFest, Stan Lee's Los Angeles Comic Con, and at Silicon Valley Comic Con. Members include Bob Mitsch, Travis Richey, Josh Poole, Chad Lee Evett, Jordan Munn, Adam Ferry, Veronica Swarens, and Andrew Elkins.
Time Travellers (Un)ltd.
Time Travellers (Un)ltd. are a group of cosplayers and friends who want to do more than just show up at an event and have their pictures taken.  They want to promote the things they love, and share that love with others. Some TTU members are entrepreneurs working to expand what they do. Some are actors and writers who want to share what they perform and create. All of them live for making people laugh and cry and smile.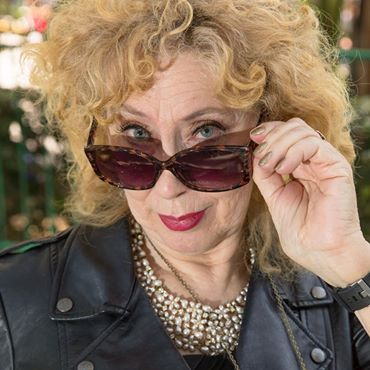 River Alexandra Song
River Alexandra Song, cosplayer extraordinaire, came to life in the far reaches of the galaxy. She's had many lives and many names, but use any but River and you may find you are missing internal organs (in alphabetical order…) River has a degree in theatre from Northern Michigan University, she's sung opera, established a dinner theatre company, was one of the founders of EZTV, worked with the LA Free Shakespeare Festival and produced a horror film. As luck would have it The Doctor and Captain Jack saved her sanity when she needed it most and she never looked back.
Geek Regeneration (Andrew Elkins)
Andrew is a long-time Doctor Who and Science-Fiction Fan who has become very well known for his 4th Doctor cosplay through Geek ReGeneration. Other cosplays include the Brigadier, the 3rd Doctor, The Master, Doctor Who/Disney mashup up – Mad4Hatter, Tony Stark, Doctor Strange and Albus Dumbledore. Over the past decade, he has produced or consulted on several large events including the Renaissance Pleasure Faire, Northern California Renaissance Faire, Nottingham Festival, Tumbleweed Township and more.  In addition, he has spent over 25 years in the TV/Film industry doing development work. Currently he operates a management company for costumed performers and runs scavenger hunts at Disneyland and Universal Studios Hollywood. For the past few years, Andrew has performed in the Idiot's Lantern sketch comedy show at Gallifrey One.
 
Dr. Sarah Milkovich, Kim Steadman, and Trina Ray
Dr. Sarah Milkovich is a systems engineer and planetary geologist at NASA's Jet Propulsion Laboratory. She works on spacecraft operations, where science and engineering meet. Sarah is the Science Operations Development Lead for the Mars 2020 Rover, which will seek signs of ancient life on Mars. She has previously worked on Mars Reconnaissance Orbiter, Mars Phoenix, Mars Science Laboratory (Curiosity Rover), and the Cassini-Huygens Mission to Saturn.
Kim Steadman is a system engineer at NASA's Jet Propulsion Laboratory. Currently she is a Science System Engineer for the Mars 2020 Rover and the Operations Lead for the SHERLOC instrument. While at JPL, she has also worked on the Mars Exploration Rover Mission, Cassini-Huygens Mission to Saturn, the Mars Science Laboratory. Her job is to enable science while keeping the spacecraft safe and happy.
Trina Ray is an astronomer and systems engineer at NASA s Jet Propulsion Laboratory. She has worked 20+ years on Cassini-Huygens Mission to Saturn (specializing in Titan), after starting her career working on Voyager. She is currently the Deputy Science Manager and Investigation Scientist for the ice penetrating radar instrument on NASA's newest flagship mission – Europa Clipper.

Dr. Rosanne Welch
Dr. Rosanne Welch is a writer and university professor of Humanities in the (IGE) Department at California State Polytechnic University, Pomona; and screenwriting for two MFA in Screenwriting programs (Cal State, Fullerton and Stephens College). Her current books include Why The Monkees Matter: Teenagers, Television and American Pop Culture (McFarland Publishing, 2017) and Women in American History: A Social, Political, and Cultural Encyclopedia and Document Collection (ABC-CLIO, 2017), which she co-edited with her CalPoly Pomona colleague and officemate, Dr. Peg Lamphier. (Check out both as they are in the stacks in our campus library!) Together she and Lamphier are currently co-editing The Encyclopedia of Technology and Innovation. Welch has also published a chapter in Torchwood Declassified: Investigating Mainstream Cult Television (I.B.Tauris) an essay in Doctor Who and Race: An Anthology and various essays on other science fiction programming in various collections.
In her previous life, Welch was a television writer/producer with credits that include Beverly Hills 90210, Picket Fences and Touched by an Angel and ABC NEWS/Nightline. Welch serves as Book Reviews editor for Journal of Screenwriting and on the Editorial Advisory Board for Written By magazine, the magazine of the Writers Guild.
Dr. Janina Scarlet
 Dr. Janina Scarlet is a Licensed Clinical Psychologist, Author, TEDx Speaker, and a full-time geek. A Ukrainian-born refugee, she survived Chernobyl radiation and persecution. She immigrated to the United States at the age of 12 with her family and later, inspired by the X-Men, developed Superhero Therapy to help patients with anxiety, depression, and PTSD. Dr. Scarlet is the recipient of the Eleanor Roosevelt Human Rights Award by the United Nations Association for her work on Superhero Therapy.  Her work has been featured on Yahoo, BBC, NPR, Sunday Times, CNN, CW, ABC, The New York Times, Forbes, the Nerdist, BuzzFeed, and many other outlets. She was also portrayed as a comic book character in Gail Simone's Seven Days graphic novel. Dr. Scarlet currently works at the Center for Stress and Anxiety Management in San Diego.
She authored Superhero Therapy, Harry Potter Therapy, Therapy Quest, Dark Agents, Super-Women, Supernatural Therapy, Super-Survivors, as well as numerous contributions to Star Wars Psychology, Star Trek Psychology, Wonder Woman Psychology, Supernatural Psychology and many other books.

Gideon Marcus
Gideon is the founder of the Serling-Award winning and Hugo-nominated web project, Galactic Journey, the mission of which is to recover the lost voices of SFF and the Space Race, making the past relevant to today. To that end, he has assembled a diverse team of twenty individuals, covering Science Fact and Fiction across the globe as it existed exactly 55 years ago. His educational series of lectures/panels are must-see events, both entertaining and enlightening.
He is a professional space historian, author, and public speaker with a passion for teaching. He literally wrote the book on the early unmanned American space program in a series of articles for Quest: Space Quarterly. His first published fiction, "Andy and Tina," is the lead tale in the anthology Tales of Alternate Earths 2. Look for the story of Kitra, his first book in a YA space adventure series, available soon!

Dr. David Kyle Johnson
David Kyle Johnson is a professor of philosophy at King's College (PA) who earned his Ph.D. at the University of Oklahoma. His specializations include metaphysics, logic, and philosophy of religion, and he also produces lecture series for The Teaching Company's The Great Courses (such as Sci-Phi: Science Fiction as Philosophy, The Big Questions of Philosophy, and Exploring Metaphysics). Kyle is the editor-in-chief of The (forthcoming) Palgrave Handbook of Popular Culture as Philosophy and also regularly edits volumes on pop culture. Most recently this includes Black Mirror and Philosophy: Dark Reflections and Exploring the Orville: Essay's on Seth MacFarlane's Space Adventure. He also maintains two blogs for Psychology Today: Plato on Pop (with William Irwin) and A Logical Take. On Doctor Who specifically, he has published chapters in Courtland Lewis and Paula Smithka's book Doctor Who and Philosophy, Travis Langley's book Doctor Who and Psychology, and "Philosophical Reflections on The Doctor Who 50th Anniversary Special" for the Sci-Phi Journal.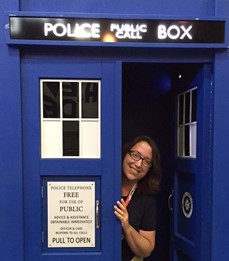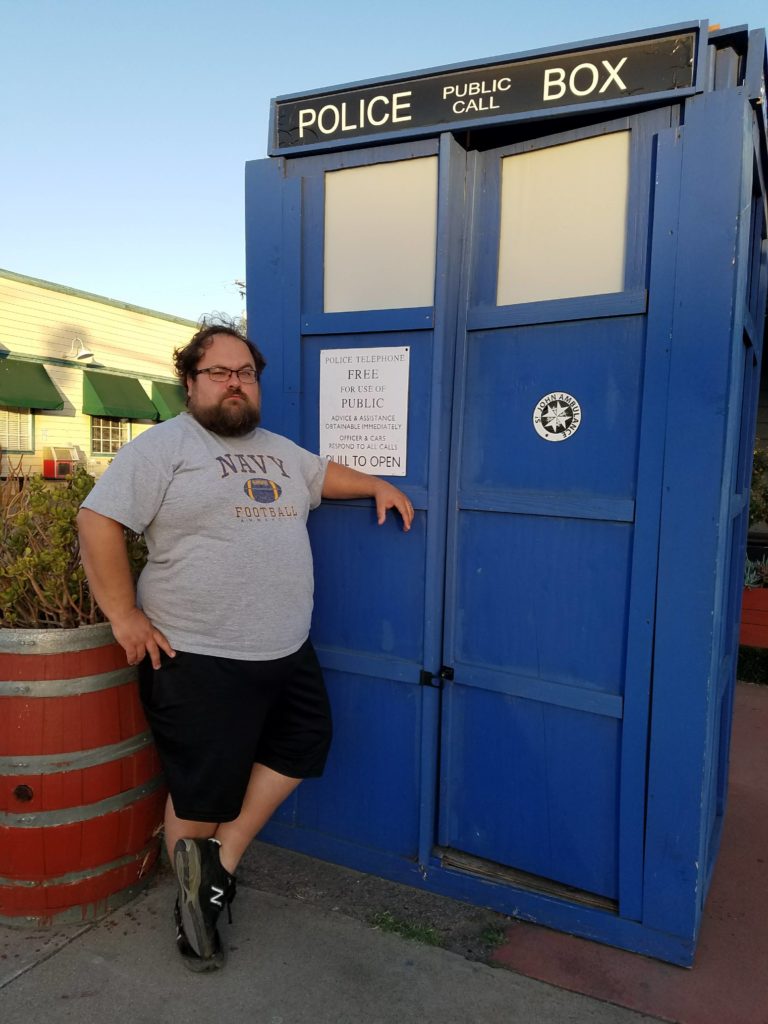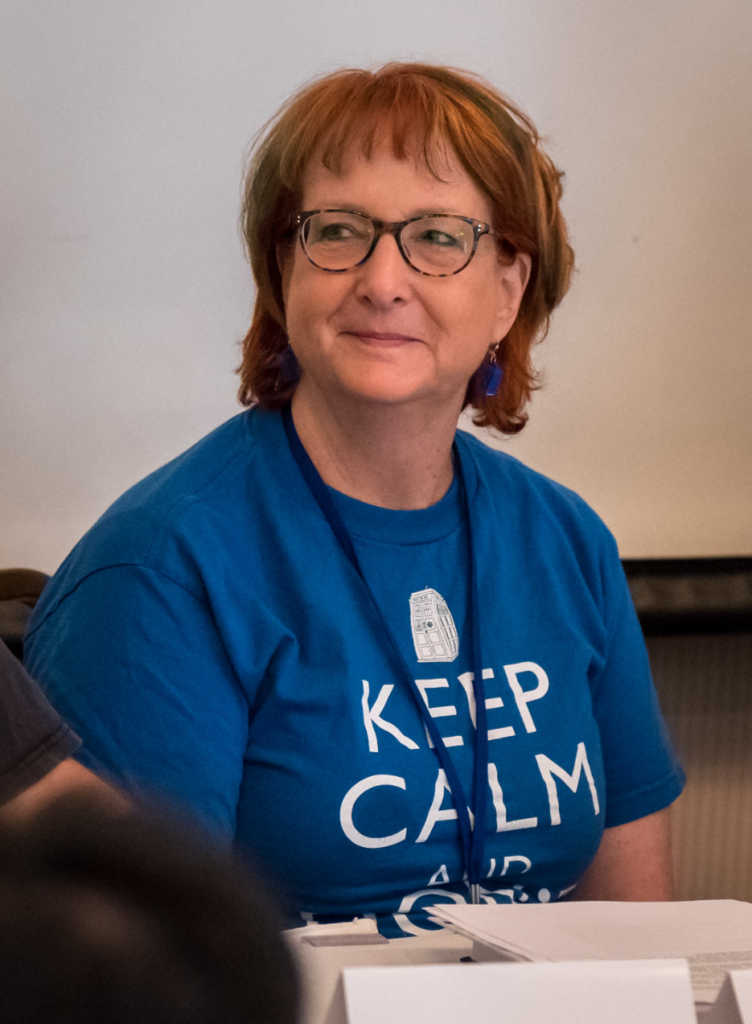 Dr. Lisa Will, Prof. Shane Haggard, Dr. Ronald L Coleman and Professor Lisa Chaddock (San Diego City College)
Lisa Will earned her B.S. in Astrophysics from UCLA and her Ph.D. in Physics from Arizona State University. She is a Professor of Astronomy and Physics at San Diego City College. She is also the Resident Astronomer at the Fleet Science Center and the co-host of Astronomy on Tap San Diego. She has researched the nature of dust grains in space and innovations in astronomy education. She is obsessed with Star Wars, the MCU, and Doctor Who and has been a proud geek girl since watching Star Trek and Star Wars as a child. She lives in San Diego with her husband, science fiction and fantasy author Greg van Eekhout, and their two dogs.
Shane Haggard is Assistant Professor of Analytical Chemistry at San Diego City College. He is a self-proclaimed "science geek" and his love of science started at a young age by mixing things together just to see what would happen. Professor Haggard looks at the world through the eyes of a chemist, trying to figure out how everything is interconnected. He enjoys passing on his enthusiasm for chemistry to students and general audiences so they can see the world through the eyes of a chemist, too.
Ronald L. Coleman is a faculty member at San Diego City College.
Prof. Lisa Chaddock, Geographer  has been teaching physical geography at San Diego City College for 14 years.

J. Dianne Dotson
Local science fiction author, science writer, and illustrator