Alisa Stern
Alisa (pronounced uh-LEE-suh) Stern is the creator, producer and writer of the "Doctor Puppet" stop motion animation series on YouTube. Her puppets are handcrafted fan tributes to Doctor Who, lovingly made in New York City. Because puppets are cool!
In August 2014, Doctor Puppet was invited to script and animate a 20-second scene for the BBC America documentary Doctor Who: Earth Conquest featuring the voices of original actors Peter Capaldi (the Twelfth Doctor) and Jenna Coleman (Clara Oswald), playing themselves as tourists in New York. This was animated by Erin Natal and is featured alongside an interview with creator Alisa Stern on the Series 8 DVD boxset of Doctor Who.
Harry Van Gorkum

London-born, classically-trained actor Harry Van Gorkum is a veteran of stage theater, film and television. On moving to America, Harry began to add to his acting resume with guest appearances on television series including Seinfeld, Friends, Just Shoot Me, CSI, JAG, and The Nanny. His film credits include Batman & Robin (1997), Gone in Sixty Seconds (2000), Escape Under Pressure (2000), The Foreigner (2003), Tears of the Sun (2003), Avenging Angelo (2002), and Pink Panther 2 (2009). Harry had a recurring role on the final season of 24 (2010), playing the British Foreign Minister Louis Dalton. Harry also had a recurring role on Happily Divorced (2013) and guest starring on the hit show Hot in Cleveland (2014). Harry was Initially cast as the Doctor for the USA tv pilot movie 'Regeneration" but ultimately the role of the 8th Doctor was given to Paul Mcgann. Harry also lent his voice talents to the series, Torchwood: Web of Lies.
Doc Phineas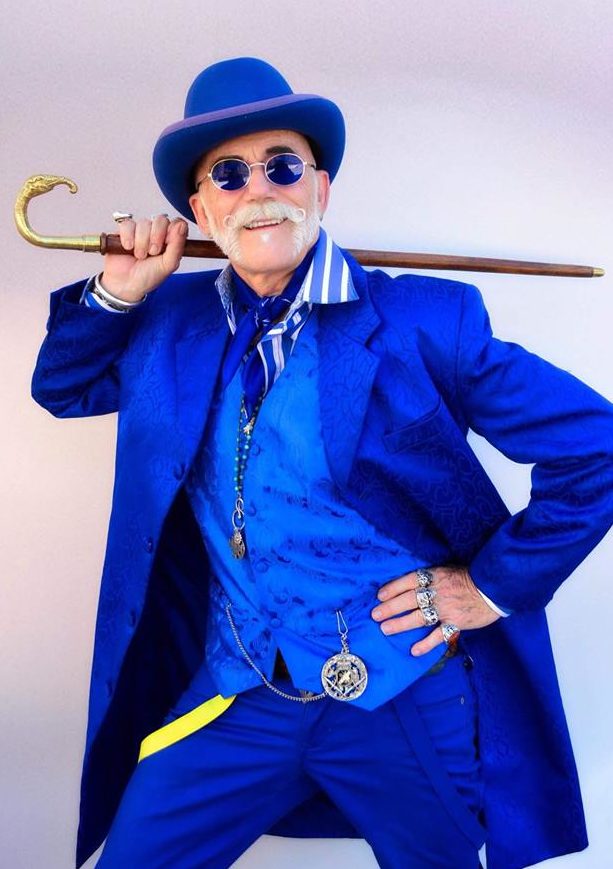 The incomparable Doc Phineas returns to Who Con! Doc is a veteran of stage, TV and Film as well as a dancer, singer, model and author. He received his Ph.D. In Archaeology from Shefferton University in England and has taught Archaeology at UNLV. Doc is a leading authority on antiquities and has been featured on Pawn Stars, Treasure Quest, and Antiques Roadshow. He has several new TV shows in the works. Doc Phineas is also a serious Doctor Who fan and trivia master. We are excited that Doc will be bringing his energy and special brand of flair to Who Con once again! To learn more about Doc Phineas visit:  http://www.docphineas.com/
Barbara Hambly

Barbara Hambly is an author, artist, screenwriter, cosplayer, and serious Doctor Who fan! She is a New York Times bestselling author of fantasy and science fiction, as well as historical novels. After receiving a master's degree in medieval history, she published The Time of the Dark, the first novel in the Darwath saga, in 1982, thus establishing herself as an author of serious speculative fiction. Since then she has created several series, including the Windrose Chronicles, Sun-Cross, and Sun Wolf and Starhawk.  In addition, she has written for the Star Wars and Star Trek universes. Besides fantasy, Barbara has won acclaim for the James Asher vampire series, which won the Locus Award for best horror novel in 1989, and the Benjamin January mystery series, featuring a brilliant African-American surgeon in antebellum New Orleans. Barbara enjoys many non-writing hobbies, including karate (she holds a black belt in Shotokan Karate), dancing, painting, historical and fantasy costuming, tarot card reading, and the occasional bout of carpentry. Currently, Barbara lives in Los Angeles.  Follow Barbara on Facebook: https://www.facebook.com/BarbaraHamblyWriter/