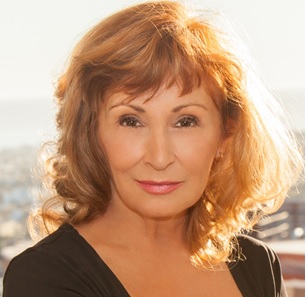 Natalija Nogulich
Natalija Nogulich is an actor, author, director, and educator probably best known for her recurring portrayal of Admiral Nechayev in Star Trek: The Next Generation. She has been as a guest on Criminal Minds, 2 Broke Girls, and NCIS.
Natalija serves as an Adjunct Professor in the film department at ArtCenter College of Design in Pasadena where she teaches Graduate and Undergraduate students. She teaches AFI Conservatory in Los Angeles during the Fall term and has served as Visiting Professor in the theatre department at Principia College, University of Notre Dame and Cal Poly in San Luis Obispo. To learn more about Natalija Nogulich visit: www.NatalijaNogulich.com.
We are excited to announce that Natalija will be teaching an acting class at SD Who Con! Have you ever wished for a bit of guidance and instruction in public speaking? Or maybe you want to take your cosplay to the next level? Now is your chance! Natalija will be offering a one-hour acting class for only $10. Scripts will be provided and by the end of the hour you will have acted in a scene with a fellow student. Bring your iPhone or Smartphone device to record your scene for you to share with your friends and family and show them that you do know how to act!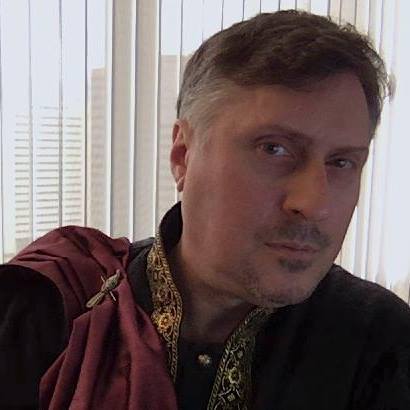 Marc Biagi
We are pleased to announce that Marc Biagi will be our Master of Ceremonies for Who Con 2018!
Marc is a character and voice actor, well known for numerous video games and animated projects including Vector the Crocodile and Professor Gerald Robotnik in Sonic, Brian in Runaway, the steampunk mage in Torchlight, and Strider Hiryu in Capcom's Strider. Marc is a fan of all sorts of popular media and had one of his geeky dreams coming true voicing numerous main characters in Star Trek Online alongside celebrity voices from the various series. He's been a Doctor Who fan since the old days, (starting with non-canon Peter Cushing) with a smattering of Pertwee episodes before delving heavily into Tom Baker and wearing the signature scarf around his alma mater of UCR in the 80s. He's been heavily involved in fandom in the local and regional area, participating as a panelist and entertainer at many events and cosplaying from time-to-time. He might even treat us to some specially themed filks! Keep your eye out for Marc as an important character in the upcoming science fiction drama feature film, Origin: Beyond the Impact. To learn more about Marc Biagi visit: http://www.marcbiagi.com.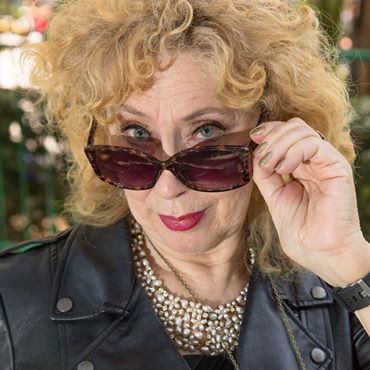 River Alexandra Song
We're delighted to announce that River Alexandra Song, cosplayer extraordinaire, will be returning to Who Con!
River Alexandra Song came to life in the far reaches of the galaxy. She's had many lives and many names, but use any but River and you may find you are missing internal organs (in alphabetical order…) So, throughout those many lives just what has she done? She earned her degree in theatre from Northern Michigan University, where she performed in several shows and did tech for many more. She's sung opera too, established a dinner theatre company, was consort to a jewel thief (she did get the diamond) before making an escape to California. California – where she was one of the founders of EZTV (under another name) worked with the Mark Taper Forum Lab, and the LA Free Shakespeare Festival. She produced a horror film too… As luck would have it The Doctor and Captain Jack saved her sanity when she needed it and she never looked back. AND she is thrilled to be returning to SD WHO CON
The San Diego TARDIS
Back for a third year! This full-sized, hand-built replica of the TARDIS has been popping up all over San Diego County! The San Diego TARDIS served as the backdrop for the Movie Pilot/BBC America epic cosplay show during last year's Comic-Con. On October 19-21, the San Diego TARDIS will be parking itself at Who Con 2018! To learn more about the San Diego TARDIS visit: http://thesandiegotardis.webs.com