Travis Richey (Inspector Spacetime)
Travis Richey is an actor/writer living in Hollywood, CA. He has appeared on TV in "Sons of Tucson", "The Event", "Pretty Little Liars", and on "Community" as Inspector Spacetime, a role that launched him into the spotlight of "Doctor Who" fans. Travis had previously achieved international acclaim as the creator of several web series, and an award-winning series of "Mac vs PC" spoofs. His videos have been seen on CNN, Comedy Central's website, The Huffington Post, The UK Telegraph, and dozens of other notable blogs and websites. Travis also performs regularly at ACME Comedy Hollywood.

Doc Phineas
The incomparable Doc Phineas is a veteran of stage, TV and Film as well as a dancer, singer, model and author. He received his Ph.D. In Archaeology from Shefferton University in England and has taught Archaeology at UNLV. Doc is a leading authority on antiquities and has been featured on Pawn Stars, Treasure Quest, and Antiques Roadshow. He has several new TV shows in the works. Doc Phineas is also a serious Doctor Who fan and trivia master. We are excited that Doc will be bringing his energy and special brand of flair to Who Con for a second year! To learn more about Doc Phineas visit: http://www.docphineas.com/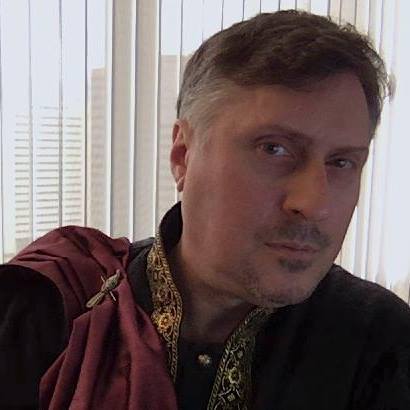 Marc Biagi
We are pleased to announce that Marc Biagi will be our Master of Ceremonies for Who Con 2018! Marc is a character and voice actor, well known for numerous video games and animated projects including Vector the Crocodile and Professor Gerald Robotnik in Sonic, Brian in Runaway, the steampunk mage in Torchlight, and Strider Hiryu in Capcom's Strider. Marc had one of his geeky dreams coming true voicing numerous main characters in Star Trek Online alongside celebrity voices from the various series. He's been a Doctor Who fan since the old days, starting with non-canon Peter Cushing and a smattering of Pertwee before delving heavily into Tom Baker. He's been involved in fandom in the local and regional area, participating as a panelist, entertainer and cos-player at numerous events. Look for Marc as an important character in the upcoming science fiction drama feature film, Origin: Beyond the Impact. To learn more about Marc Biagi visit: http://www.marcbiagi.com.
The Adventure Effect
We are excited to welcome back The Adventure Effect! This incredible duo has put together an interactive storytelling production company that utilizes cosplay, improv, and performance art to create a narrative lifestyle. These exceptional cosplayers are well known for their interpretations of the Eleventh Doctor and River Song (among others). Get swept up in their adventure!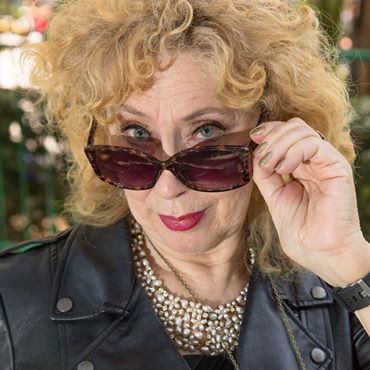 River Alexandra Song
River Alexandra Song, cosplayer extraordinaire, returns to Who Con! River Alexandra Song came to life in the far reaches of the galaxy. She's had many lives and many names, but use any but River and you may find you are missing internal organs (in alphabetical order…) So, throughout those many lives just what has she done? She earned her degree in theatre from Northern Michigan University, where she performed in several shows and did tech for many more. She's sung opera too, established a dinner theatre company, was consort to a jewel thief (she did get the diamond) before making an escape to California. California – where she was one of the founders of EZTV (under another name) worked with the Mark Taper Forum Lab, and the LA Free Shakespeare Festival. She produced a horror film too… As luck would have it The Doctor and Captain Jack saved her sanity when she needed it and she never looked back. AND she is thrilled to be returning to SD WHO CON!
Geek ReGeneration (Andrew Elkins)
Andrew is a Doctor Who & Sci-Fi Fan known for his 4th Doctor cosplay via Geek ReGeneration. Cosplays include the Brigadier, the 3rd Doctor, The Master, Doctor Who/Disney mashup up: Mad4Hatter, Tony Stark, Doctor Strange, Dumbledore & more. He has 25+ years' experience with fan clubs, LARPing and ren festivals. In the past decade, he's produced or consulted on events including the Renaissance Pleasure Faire, Northern California Renaissance Faire, Nottingham Festival, Tumbleweed Township & more. He's also spent 25+ years in the TV/Film industry doing development & now has a management company for costumed performers. He's working on some "super secrets" events to thrill the masses, appeared as a guest & panelist at Southern California conventions and runs scavenger hunts at Disneyland & Universal Studios Hollywood. The past few years, he's performed in the Idiot's Lantern sketch comedy show. To learn more visit: http://www.geekregeneration.com/

House of Scotland Pipe Band
Returning to Who Con for a third year! The ever popular House of Scotland Pipe Band is the official band of the House of Pacific Relations International Cottages in Balboa Park. To commemorate their 50th anniversary in 2014, the band recorded their 50th Golden Anniversary CD, entitled "Taigh nah-Alba" (Scottish Gaelic for 'House of Scotland'), and traveled to Scotland to compete at the World Pipe Band Championships in Glasgow. The House of Scotland Pipe Band performs throughout San Diego and the Western United States, taking part in competitions, parades, festivals, and many other celebrations. Recently, the band traveled to Canada where they won 1st place at the 2017 Montreal Highland Games. To learn more about the House of Scotland Pipe Band visit: http://www.hospb.org.
The San Diego TARDIS
Back for a third year! This full-sized, hand-built replica of the TARDIS has been popping up all over San Diego County! The San Diego TARDIS served as the backdrop for the Movie Pilot/BBC America epic cosplay show during last year's Comic-Con. On October 19-21, the San Diego TARDIS will be parking itself at Who Con 2018! To learn more about the San Diego TARDIS visit: http://thesandiegotardis.webs.com
DALEK
What kind of Doctor Who convention would we be if we didn't have one these baddies in attendance? Steve Roberts from Tucson, Arizona, will be bringing his fully functional Bronze Dalek to our convention. It will be roaming the halls to ensure discipline and order are enforced! Check out this Dalek in action in the exciting YouTube video, A Fist Full of Daleks: https://www.youtube.com/watch?v=KvV8W_gCrd4
Brown Sugar Oldies
San Diego's premier Rock N' Roll oldies group, Brown Sugar Oldies, will provide the tunes for our 50's themed Saturday Night Dance Party! You'll hear a variety of songs from the 50's to the 70's featuring Motown, R & B, Disco, Funk, Doo Wop, Classic Rock n' roll, and much, much more! With 3 lead singers, great vocal harmony, and an extensive playlist, you'll be kicking off your shoes and dancing your socks off! Brown Sugar has performed at numerous local venues including Viejas, Pauma, Sycuan & Pala Casinos, the Hotel Del Coronado, and San Diego House of Blues. To learn more about Brown Sugar Oldies, visit: https://www.brownsugaroldies.com/.