October 19-21, 2018
What's new?  May 19, 2018
Who Con staff members have attended several conventions recently to greet Doctor Who fans, hand out ribbons, and spread the word about our convention!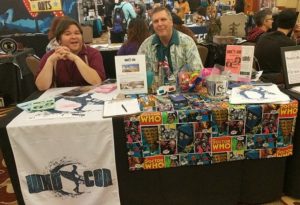 And we will be attending more upcoming conventions and events! Stop by the Who Con table, say hello, and pick up a badge ribbon!
Upcoming conventions and events:
Comic-Con – July 19-22, 2018 https://www.comic-con.org/
WorldCon 76 – August 16-20, 2018 https://www.worldcon76.org/
Guests just announced
We've added a few more guests to our 2018 line-up:

Inspector Spacetime (Travis Richey)
Travis Richey is an actor/writer living in Hollywood, CA. He has appeared on TV in "Sons of Tucson", "The Event", "Pretty Little Liars", and on "Community" as Inspector Spacetime, a role that launched him into the spotlight of "Doctor Who" fans. Travis had previously achieved international acclaim as the creator of several web series, and an award-winning series of "Mac vs PC" spoofs. His videos have been seen on CNN, Comedy Central's website, The Huffington Post, The UK Telegraph, and dozens of other notable blogs and websites. Travis also performs regularly at ACME Comedy Hollywood.

The Adventure Effect
We are pleased to announce that The Adventure Effect are returning to Who Con! These exceptional cosplayers are well known for their interpretations of the Eleventh Doctor and River Song among others. Welcome back, Neil and Sara!

River Alexandra Song
We're delighted to announce that River Alexandra Song, cosplayer extraordinaire, will be returning to Who Con! River earned her degree in theatre from Northern Michigan University, where she performed in several shows and did tech for many more. She's sung opera, established a dinner theatre company, helped found EZTV, worked with the Mark Taper Forum Lab, and the LA Free Shakespeare Festival. She is thrilled to be returning to SD WHO CON!

The House of Scotland Pipe Band
The House of Scotland Pipe Band is the official band of the International Cottages in Balboa Park. The band, founded in 1964, is affiliated with the House of Scotland cottage.  The band performs throughout the Western United States, taking part in competitions, parades, festivals, and other celebrations. Recently, the band traveled to Canada where they won 1st place at the 2017 Montreal Highland Games. We are thrilled to have them back for a third year!
STAY TUNED FOR MORE GUEST ANNOUNCEMENTS COMING SOON!
Weekend Badges Available Now!
Full weekend badges are just ​$60 in advance ($75 at the door). Kids 12 and under are free with a paid adult.
The weekend badge includes admittance to the Dealers Room, Exhibit Room and all non-ticketed events including the Friday Ice Cream Social and the Saturday Night Dance Party. Click here to purchase tickets!

And don't miss our fabulous Coronation Tea Party on Sunday, October 21! This delightful afternoon tea will feature food, entertainment, and prizes! Seating is limited so get your tickets now! Click here to purchase tickets!
MENU
Hot Tea, Iced Tea, Coffee
Scones
Fresh Seasonal Fruit
Selection of Tea Sandwiches
Mini Fruit Tart, Chocolate Cheesecake Bite and Lemon Chiffon Cake Squares
$45 in advance ($55 at the door) – subject to availability
Why stay at the hotel?
Our venue is the beautiful Handlery Hotel in the heart of Mission Valley!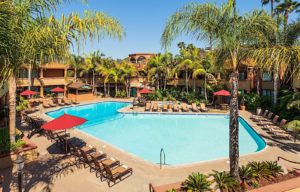 Convenience, comfort, and fun!
When you stay at the hotel, you'll be able to enjoy each and every moment of the convention! And with a group rate of just $125 per night it's very affordable (includes free parking with in/out privileges).
Whether you are coming from out of town. or you're a local, there are lots of reasons to stay at our hotel:
You won't miss those early panels because you're stuck in traffic

Planning some costume changes? You have your own changing room!

Found a treasure in the Dealer's Room and you don't want to lug it around all day? Drop it off in your hotel room!

Need a nap in the middle of the day? A dip in the pool? A soak in the hot tub? It's all right there for your comfort and convenience!

Enjoy all the evening social events, room parties, and late-night programming without the worry of the drive home. You can relax and enjoy yourself knowing your restful room is only steps away!
To make your reservations, click here.
SD Who Con is a production of SDWC Corporation, a 501(c)3 organization.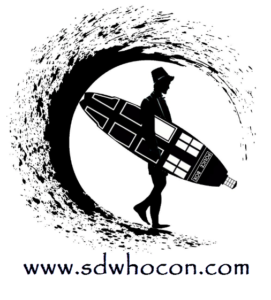 ---
---
Who Con News April 17, 2018
We are now accepting panel and fan film submissions, volunteer and vendor applications. For more information go to: www.sdwhocon.com. For updates, upcoming event announcements and more, follow us on Facebook: https://www.facebook.com/SDWhoCon/, Twitter: @sdwhocon, or Instagram: @whoconsandiego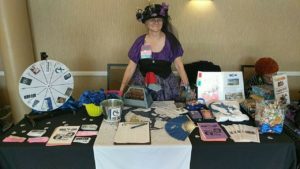 2018 has been very busy year so far for the Who Con team! We've been meeting and talking with lots of Doctor Who fans and handing out badge ribbons at local conventions such as Gaslight Gathering, ConDor, and WonderCon!
Tickets to our Coronation Tea Party on Sunday, October 21 are now available! Seating for this very popular event is limited. Don't miss out! Click here to get your tickets now!
Some guest announcements!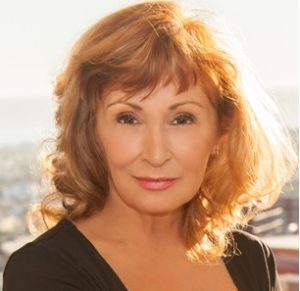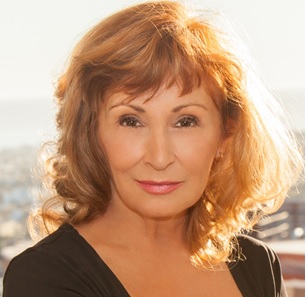 Natalija Nogulich is an actor, author, director, and educator, Natalija is best known for her recurring portrayal of Admiral Nechayev in Star Trek: The Next Generation. Natalija will be offering a one-hour acting class at Who Con for only $10. Stay tuned for more information!
Doc Phineas Doc is a veteran of stage, TV and Film as well as a dancer, singer, model and author. He has a Ph.D. In Archaeology and is a leading authority on antiquities. He has been featured on Pawn Stars, Treasure Quest, and Antiques Roadshow. Doc is also a serious Doctor Who fan and trivia master. We are excited that Doc will be bringing his special brand of flair to Who Con for a second year!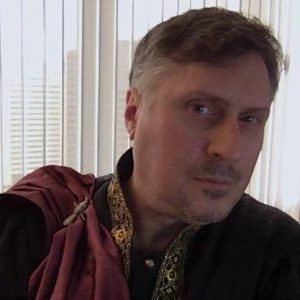 Marc Biagi Marc is a character and voice actor, well known for numerous video games and animated projects including voicing numerous main characters in Star Trek Online alongside celebrity voices from the various series. He's been a Doctor Who fan since the old days. Keep your eye out for Marc as an important character in the upcoming science fiction drama feature film, Origin: Beyond the Impact. We are very pleased to announce that Marc will be our Master of Ceremonies for Who Con 2018!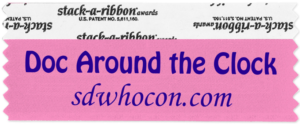 SD Who Con will be at some upcoming conventions in the Southern California area. If you're going to be at one of these events, stop by the Who Con table and pick up a badge ribbon!
Comic Fest – April 20-22, 2018 http://www.sdcomicfest.org/
Costume Con 36 – May 11-14, 2018 http://cc36sandiego.org/
WhedonCon – May 18-20, 2018 https://www.whedoncon.com/
Comic-Con – July 19-22, 2018 https://www.comic-con.org/
WorldCon 76 – August 16-20, 2018 https://www.worldcon76.org/
Weekend passes to Who Con are now available!
---
---
Guys and Gals, and Doctor Who Pals!
Join us at The Handlery Hotel for "Doc Around The Clock", October 19-21, 2018!
You'll have a rockin' good time!
"Doc Around the Clock" is a tribute to 50's Rock n Roll! Break out your poodle skirts, leather jackets, pony tails and pompadours!
We are San Diego's only Doctor Who convention! Who Con 2018 will be a fantastic weekend filled with workshops, Q&A's, special guests, discussions, demos, activities and events for the whole family! Cosplay contests, photo ops, merchandise, exhibits, and displays to thrill the Whovian heart! In the evenings, music and merriment are the first order of business at our Friday and Saturday socials! And don't miss our  very special Coronation Tea on Sunday afternoon!
Your ideas and opinions matter. Do you have an idea for a panel or demonstration? We are now accepting panel submissions for Who Con 2018! Click here for more information.
* * * * * * * * *
We are now accepting volunteer applications! Click here for more information.
*

*

*

*

*

*

*

*

*
Follow us:
* * * * * * * * *