Who Con 2019 "WHOdunnit?"
October 4 – 6, 2019

at the Four Points Sheraton Hotel
8110 Aero Dr, San Diego, CA 92123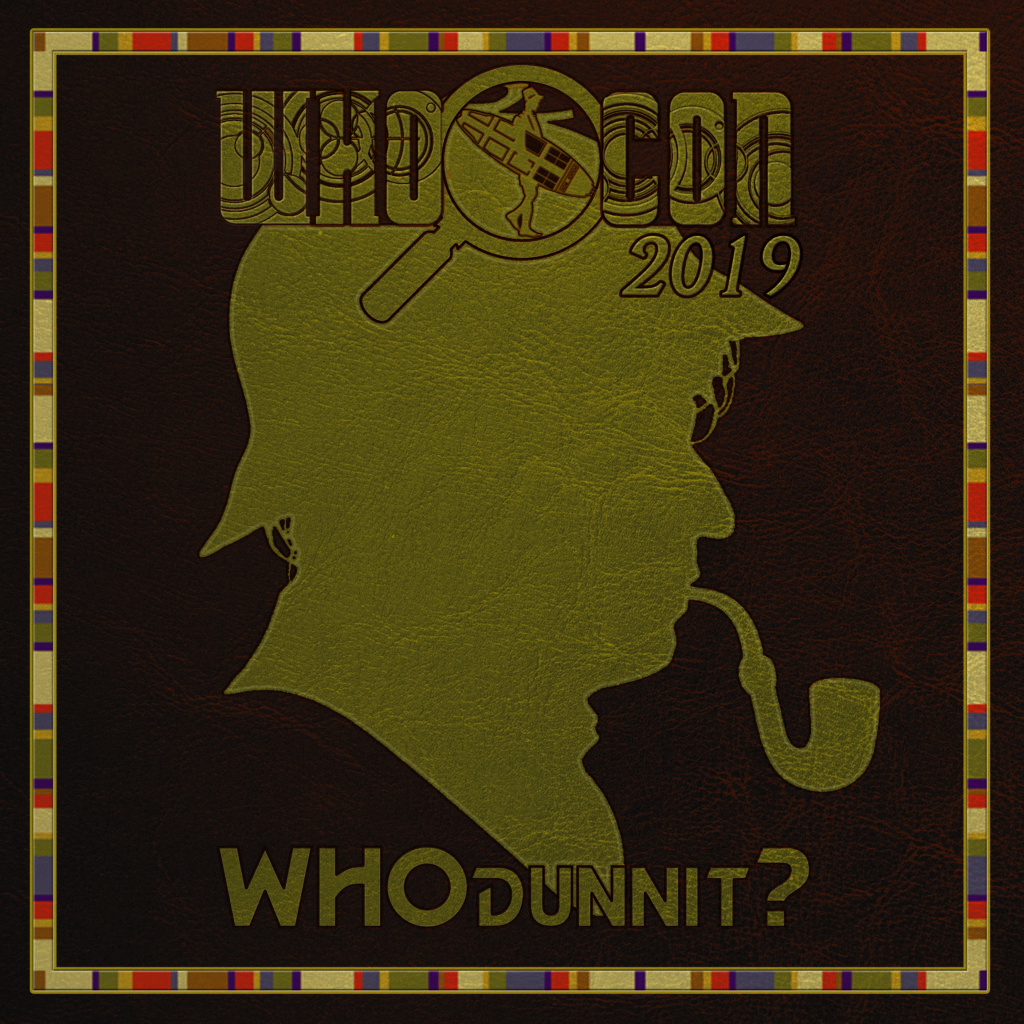 Badges are on sale now!
Whodunnit? Who Done It? WHO Done it! This year's convention theme is "WHOdunnit?" – a Whovian spin on that singular phrase that spawned a multitude of ideas and personalities: Hercule Poirot, Nick and Nora Charles, Phillip Marlowe, Sam Spade, Nancy Drew, Scooby Doo! A myriad of mystery seekers. Who Con invites you to join us at the Four Points by Sheraton Hotel on Aero Drive for a weekend adventure into the mysteries of Doctor Who. Come as your favorite Doctor. Come as your favorite detective. Come as yourself! You'll have a thrillingly good time!
*******
Wine & Paint Session tickets now on sale!
Wine & Paint Session – Saturday, October 5th from 11:00 AM to 2:00 PM
$50 in advance $60 at the door (subject to availability) Space is very limited!
During this 3-hour session, your instructor will guide you through the process of creating your very own "Van Gogh Exploding Tardis" painting. Enjoy a glass of wine and some nibbles while you learn some basic art lessons in a fun and relaxed atmosphere. All materials and supplies will be provided. Local instructor Greg Magnuson is currently finishing up his master's degree in Fine Art and is a children's book & fantasy illustrator.
*** Must be 21 or older to participate *** Click **HERE** to purchase your Wine and Paint Session ticket now!
*******
Tea Tickets now on sale!
"Tea for Who and Who for Tea"- Sunday, October 6th from 2:00 PM to 4:00 PM
$45 in advance $55 at the door (subject to availability) Space is limited. Enjoy a delicious afternoon tea in a pleasant outdoor setting. Entertainment, door prizes and photo opportunities!
Click **HERE** to purchase your Tea ticket now!
*******
Cosmic Bowling!
On Saturday August 31st at 9:00PM, join your fellow Whovians for our 2nd annual bowling event at Kearny Mesa Bowl! For just $18 you can enjoy bowling under the cosmic lights. Includes 2 lines of bowling and shoe rental. A portion of the proceeds goes to support the Pegasus Rising Project.
______________________________________________________________________________